Give Gift Boutique Sediakan 5 Hamper Terbaik untuk Rayakan Festival Pertengahan Musim Gugur
HONG KONG SAR – Media OutReach – Festival Pertengahan Musim Gugur semakin dekat, pilihan hadiah yang ideal seharusnya sudah disiapkan sejak dini untuk orang-orang yang kamu cintai
Pada saat penjualan hadiah liburan sedang booming, Give Gift Boutique terus meluncurkan lima kombinasi hadiah paling populer, yang masing-masing merupakan hadiah yang diterima dengan baik di pasar, membantu semua orang untuk memecahkan masalah hadiah liburan.
Selain itu, Give Gift Boutique juga memiliki sistem pemesanan cerdas sesuai dengan kebutuhan individu pelanggan dan telah meluncurkan paket voucher konsumen untuk memudahkan kamu mendapatkan hadiah favorit.
5 Hamper Terbaik
Memberi hadiah dan diterima dengan baik adalah sebuh harapan. Give Gift Boutique telah memilih lima keranjang hadiah populer dengan juara terlaris berdasarkan produk populer dalam pesanan tahun ini, termasuk buah terbaik dunia dan kue bulan dengan kualitas unggul, dan beberapa bingkisan bahkan berisi hadiah terhangat lainnya di dunia. Dengan demikian, hampers yang luar biasa ini akan memberikan kebahagiaan kepada orang-orang yang kamu cintai.
Mereka adalah Mid Autumn Fruit Hamper M18, Michelin Star Reign Mooncake Garden Style Fruit Hamper MR08, Mid Autumn Fruit Hamper M81, Godiva Mid Autumn Cake Fruit Basket M41, dan Mid Autumn Moon Cake Fruit Basket P25.
Sistem Pemesanan Cerdas untuk Pengiriman yang mulus
Untuk memastikan bahwa hadiah terkirim ke penerima dengan tepat waktu dan akurat, Give Gift Boutique menyediakan sistem pemrosesan pesanan otomatis kepada semua pengguna. Pengguna hanya perlu meninggalkan informasi pengiriman dan berharap kepada penerima untuk menyelesaikan seluruh proses pemesanan. Dari pemesanan hingga pengiriman, dioperasikan oleh sistem komputer, yang membuat pemberian hadiah menjadi mudah dan sederhana, serta menghindari kesalahan manusia. Dalam pembelian dalam jumlah besar, keakuratan pesanan hadiah masih terjamin, yang telah menjadi pilihan banyak institusi dan perusahaan.
Dukungan Voucher Konsumsi
Sekarang, toko Hung Hom dari Give Gift Boutique telah mendukung metode pembayaran termasuk Octopus, Alipay, Tap & Go, dan kartu kredit VISA/MASTER. Pelanggan dapat menggunakan voucher konsumsi untuk membeli hadiah menarik di toko dan menikmati pengalaman berbelanja yang fleksibel dan nyaman.
Alamat: Give Gift Boutique, Shop 05-06, Soda Mall Hung Hom Flag Store, G/F, Upper East, 23 Sung On Street, Hung Hom
Cara Memesan
Situs web Give Gift Boutique: https://www.givegift.com.hk/hong-kong-mid-autumn-mooncake-gift
Facebook Give Gift Boutique: https://zh-hk.facebook.com/givegiftboutique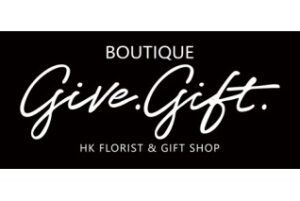 The issuer is solely responsible for the content of this announcement.
PUBLISHED ON:
14 Sep 2021